Pernil (Roast Pork Shoulder) for New Year's Day.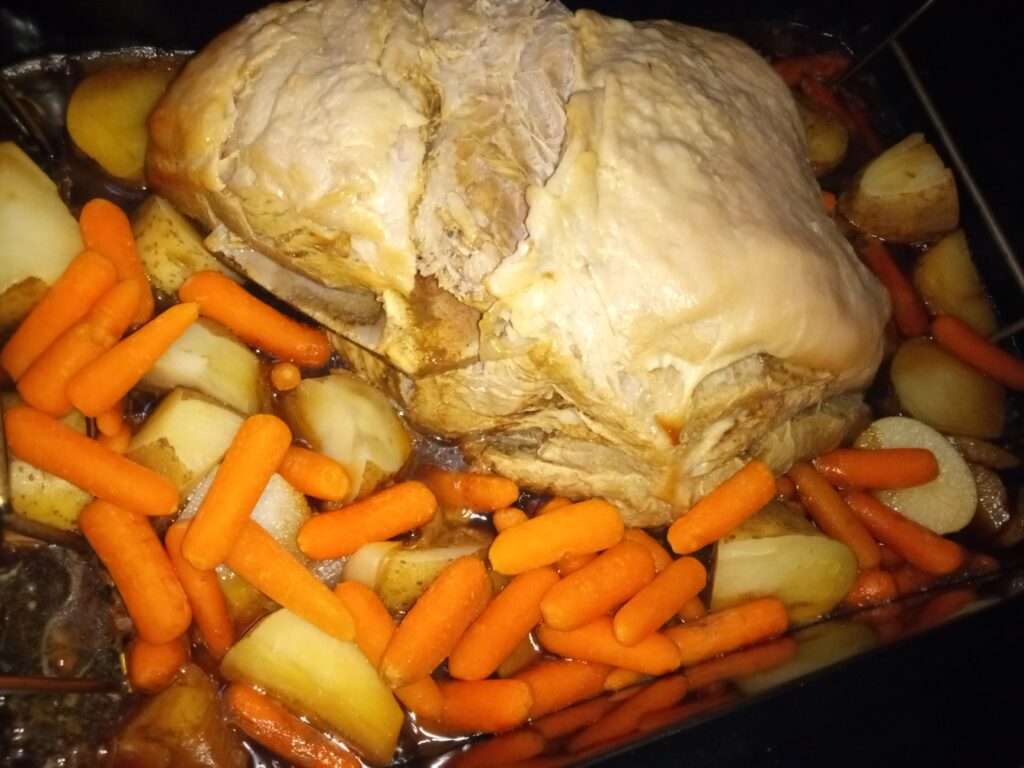 A Tilney House or Yurt on grid can do what we use. We used our Electric Roaster with
Removable pan & rack. If the power goes out, we can slide the pan on a wood stove
or propane stove top until it is done.
For off-grid, use a cast iron Dutch oven or a large roasting pan on
a stove top / or wood stove. Better still, you can use a wood cookstove with an oven.

I did not get a picture before serving. But it was cut with a fork.
This is a Christmas favorite in Spanish-speaking locations.
We made ours as a New Year's day dinner.
Why? We had two in our freezer! I bought them this
Summer. Our two small chest freezers have plenty of
meat and my wife pressure canned a lot of poultry
at plucking, time this year.
We had a Ham for Christmas and a
Turkey dinner for Thanksgiving
An electric roasting pan frees up your oven and
Gives you a great product. The downside is that to get that brown crisp bark.
you need to put the meat in a convection oven or broiler to finish it for that crisp outer.
This is a braised / steamed and oven roasting process in the electric roaster but sliced on the plate, it is great!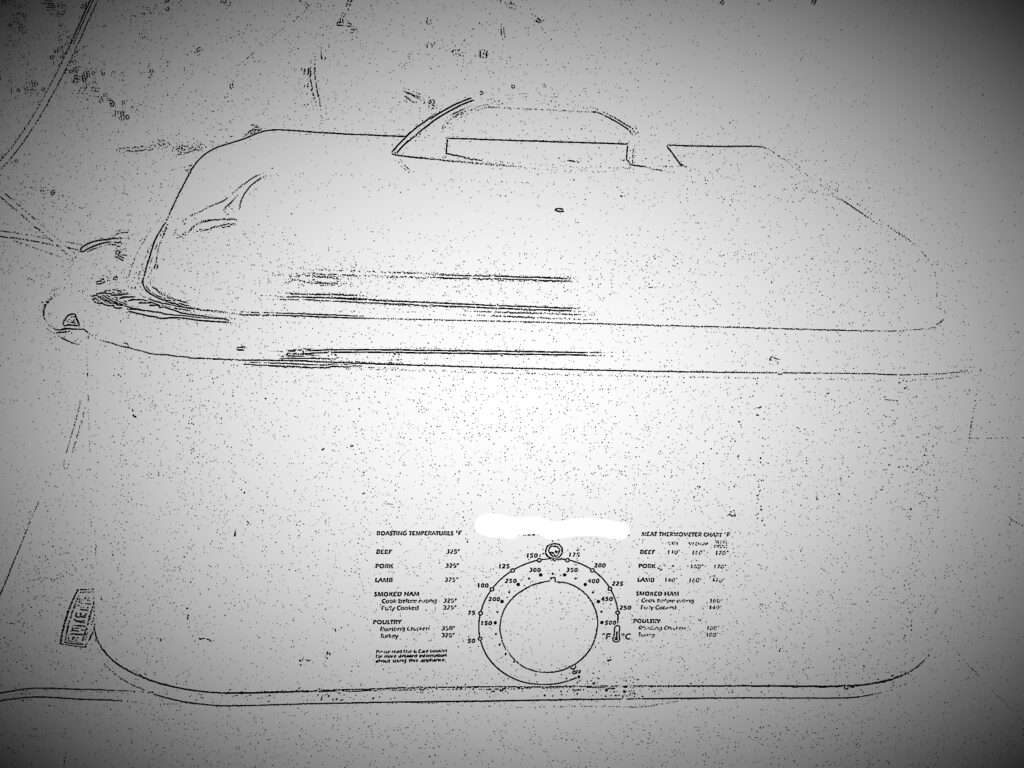 What we did:
1 Pork Shoulder: ours was 9.5 lbs.
We figure about 3/4 of a pound weight per person.
Bone in is usually one pound of weight per person
but the bone in the shoulder is less than in other meats.
We like left overs. This dinner was for 4 people and one was eating an alternate diet.
Marinade Mix:
1 Can of Domestic Beer
1 Tbs. Italian seasoning.
1 Tbs Garlic Powder
1/4 Cup Lime Juice Bottled
1/8 Cup Soy Sauce
3 glugs of Worcestershire Sauce
1 Tbs. Pepper.
1/4 Cup Olive Oil
Using a sharp knife, score the meat's skin, making a cross-hatch pattern. No need to rinse before
but if you want to go for it.
Maranade Pork Sholder: Cover and refrigerate for 12 hours, turning the shoulder every 4 hours.
In an electric set the pan to 325 F. Cook for 30 minutes per pound of Pork Shoulder.
Add Pork Shoulder and Maranade to Pan.
Add Water to keep the pan at least 1″ of depth.
Add Babby Carrots and Washed and Cut up potatoes to the Pan about two hours in to the cook.
Meat should pull from the bone and internal temp no less than 165F. Our pork shoulder falls apart,
but it is below the pulled pork temp of 185F.
We cooked our pork shoulder for about five hours.
Left overs are great:
Cuban Sandwiches
Empanadas
Posole
Tacos
Nachos