Some Free Stuff
Why are we giving this away? Simple, Because when we started out we asked for help. We had nothing much to pay "Experts"
We e-mailed them and asked, "can you help us?" The answer: "Crickets Chirping" no response.
Then one day a response from a great guy named Frank. He directed us to some free training.
Now we had a chance. So, In our business plan we set out a paragraph.
When ever possible we will help others to gain the knowledge and chance we have been given.
Our company will make it a priority to provide an avenue for FREE training and help others.
We will pay our "Good Fortune and Grace" bestowed on us Forward.
First Steps to Freedom Income – FREE
https://sites.google.com/view/freedomincome/home
The Five "Steps to Affiliate Marketing & Your Financial Freedom – FREE
Rockbottom Affiliate Marketing – FREE
https://sites.google.com/view/rockbottom-affiliate-marketing/home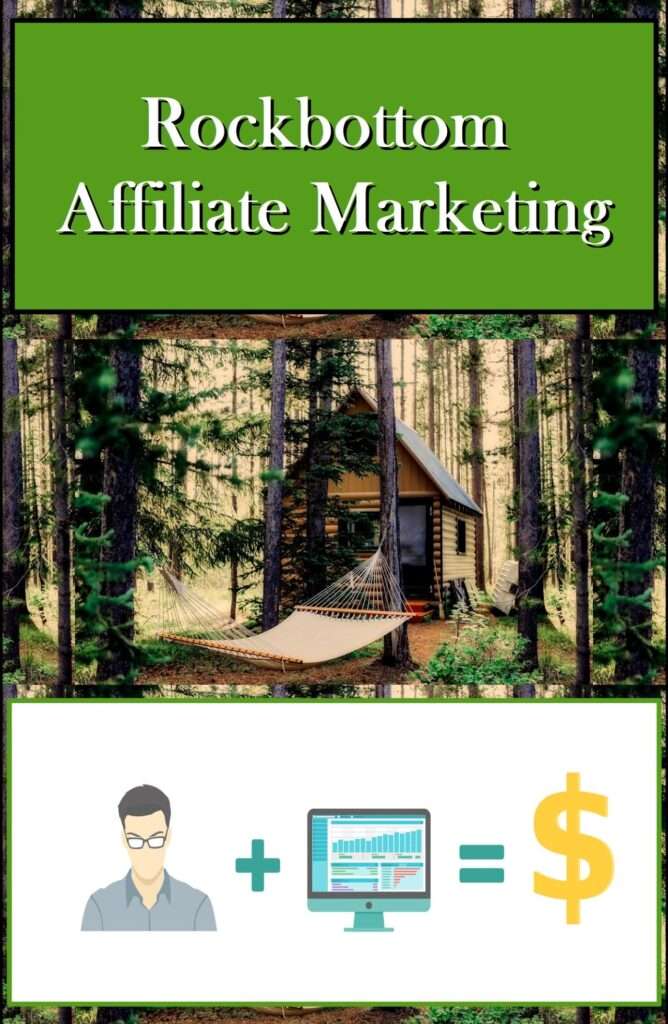 Not Free – But Worth the Price
Internet Marketing Playbook: Home Study, Home Business, Freedom Income
The Complete Internet Marketing Playbook: From Affiliate Sales to passive income using little or No Paid Advertising.
Learn to Sell online Work remotely No more door to door
I work from my Kitchen Table in my Bathrobe and Fuzzy slippers While Sippin' a cup of coffee and listening to music
In the last 2 and 1/2 years, my rent was Zero ($600 for the year if you count the governments' cut)
School and office shutdowns are blips on my radar. My daughter even got a year of homeschooling because my wife and I decided it was time to eliminate the Yo-Yo school programming. I know it's not their fault, but you got to do what works…
When my daughter returned to school, she made the High Honor Roll. All the while, I worked from my home.
My wife even started working on her Internet Projects. We learned "Not" to work together on projects. However, we do help each other.
One of the top relationship experts says: "Spending time apart can make your relationship a whole lot healthier. "Where do you go when you are isolated? Answer: off to your separate work. Yes, You will need a separate space for this.
Q: What can Work do for you?
A: Work is good for your mental health as it allows you to meet people (online and offline), boosts your self-esteem, and gives you a sense of purpose and identity. The thought of contributing to something bigger than yourself can make you feel happy and fulfilled with your life.
Gaining income from the comfort of your home or as you travel gives you security and freedom.
What will you need for this to succeed?
A $100 to $200.00 Laptop
A smartphone with 1080P Camera resolution
A headset Mic or USB microphone.
We show you how to work without an Internet or hot spot.
Free Software Downloads List

The Complete Internet Marketing Playbook: From Affiliate Sales to passive income using little or No Paid Advertising. How to build your career, start from nothing, start over and reinvent yourself, even if you have no skills or prospects
You will learn Digital Marketing – Facebook Ads, Google / YouTube, and More platforms.
Build a Digital Marketing Strategy to drive traffic, leads & sales with WordPress, SEO, Email & Google Analytics. Find your target audience, easily convince them to become your customer, and buy your products.

Build an effective website for marketing and sale from the ground up – no coding is Needed!
Increase your conversion rate by building great landing pages,
Write powerful copy and bring in customers.
Learn to close the deal.
Explains the most significant problems people have. We call them the Big 3
How to direct and convert to phone or phone Text selling
Learn digital marketing strategies to use in any online platform to get results
Maintain your sales by using email marketing magic,
Step by step instructions to get results
Create constant traffic with your website & business with SEO, rank on the first page with search engines like Google.
Become your own social media marketing expert, grow your business on Facebook & Instagram and bring traffic to your website
Get more customers by advertising on different social media platforms using these tricks and metrics.
Use retargeting to get customers back to your site.
Use Google analytics, chart your business.
This program works for all businesses (B2B, B2C, digital product, physical product, service).
No previous knowledge is required.

Online Training
Step by Step
With Case Study
Insider Secrets
Complete Build & Marketing Plan

This offer includes the original content, Unopened Set, and a pass to the membership site. This Set is an un-opened and un-used set that can not be sold as new because it was part of a sales promo. Our loss is your gain.
The Complete Digital Marketing Program: Learn how to start a home business that makes money in little or no time.
Please be Aware and Read this: No one can guarantee you will succeed. No guarantees can be made about your income.
Not needed but great to have:
A camcorder (HD) You do not need to be on camera (Smart Phone will work)
A Non-phone Camera – For Still Photos (Smart Phone will work)
A Plugin mic. or Bluetooth mic. for your phone. (Not needed but good to have)
A tripod with an inexpensive light if you want.
Internet or hot spot (Smart Phone will work)